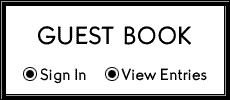 our  Savin Rock Festival Concert!

C
T Style on Channel 8
 Watch our second appearance on CT Style as we debut 2 NEW Navels Originals! "This Little Girl" and "Whispers In The Dark". We had a blast despite Lorrie and Steve being sick!
  SEE IT 
HERE
 !
New Years Eve

at the Beach House

HOLIDAY AND WINTER 2019 ​We already have a bunch of private parties booked!  If you are responsible for your office or organizations entertainment please give us a call. And if you are having a house party party give us a call.  No event is too big or too small and we will fit your budget! 


Saturday December 22nd 
- 
SOUTH SEA GRILL
 Orange - 9 to 1  
NAVELS HOLIDAY PARTY!
  This is our last public show for 2018 so celebrate the season with us. The South Sea Grill is a steak and seafood restaurant offering a lively but relaxed atmosphere with an upscale restaurant experience that you will certainly enjoy. They have a full service craft beer and wine bar, so come early for apps and dinner. And reservations are recommended....singing and dancing required! 
CLASS REUNIONS FOR 2019 ​We already have a few booked....Class of 1979 and 1984!  Call us for yours!  We play all your favorites!  

Wednesday December 12th -  ​Chapel Haven Holiday Party!  We love to play private parties and Chapel Haven is one of our favorites.  Call us for your next party or event! 

SORRY FOR THE LAST MINUTE CHANGE - DUE TO A SCHEDULING CONFLICT WITH THE VENUE WE WILL BE POSTPONING OUR HOLIDAY PARTY UNTIL JANUARY. THANKS FOR THE GREAT RESPONSE AND WE ARE GRATEFUL FOR YOUR FRIENDSHIP AND SUPPORT. HAVE AN AWESOME CHRISTMAS AND HOLIDAY AND SEE YOU IN 2019!